About UC Campus
At UC Campus, we are committed to providing a safe and supportive learning environment for students from kindergarten through 12th grade. Since 2002 we have helped more than 5,000 students in academic tutoring and SAT prep. Many of our students were accepted into the top universities such as Princeton, Yale, Harvard, Stanford, Brown, Chicago, UPenn, and all the universities of California. Many students received The Gate Millennium scholarship and other scholarships worth millions of dollars in total.
Mission
Our mission is to help all students succeed in school by providing homework support and test preparation.
Tutors (during school)
Most of our tutors are recent college graduates from the universities of the California. They were the top high school graduates in their respective classes. They are familiar with the subjects and the curriculum. All of our tutors went through the background check and the rigorous training. They are the ones helping students with their homework and preparing them for an upcoming test.
Teachers (summer)
Our teachers are highly qualified credential teachers who have been teaching in public and private schools for many years. More than a 100 teachers have taught for UC Campus in the past 18 years. Most of our teachers have a master degree. Some of them have a PhD with one teacher being a Fulbright scholar. During the summer, they can be seen preparing students for when they go back to school.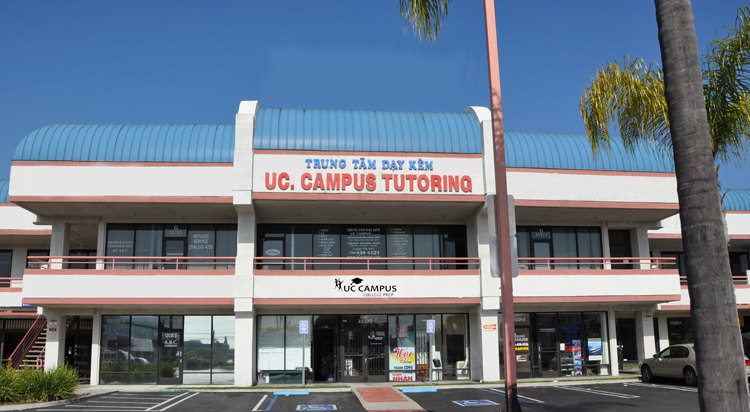 Call: (714) 539 - 4321
13121 Brookhurst St, Garden Grove, CA 92843
Copyright ©2020. All Righst Reserved
UC Campus is not affiliated with the University of California